Virtu Gem is pleased to bring you The National Gem Cut©, a gemstone facet design developed by gem cutters across Kenya, Malawi and Zambia to honor and represent each of their nations through the art of gemstone design and cutting. Virtu Gem held workshops led by Prof. Dr. Adriano Mol which culminated in three unique and branded facet design's.  Kenya's Cheetah head,  Malawi's Mbuna and Zambia's Eagle.  The concept behind each representational facet goes deep into the heritage and symbols of pride for the respective countries.  The National Gem Cut© promotes inclusion and equity in the gem stone trade by elevating gemstones cut in source countries.
About the Zambia National Gemstone Cut©
Zambia's National Gemstone Cut© combines the fish eagle which represents the conquest of freedom and the nation's hope for the future with the National treasure of Victoria falls. The gem shape is a broad wingspan while the facets portray the pattern and power of the falls.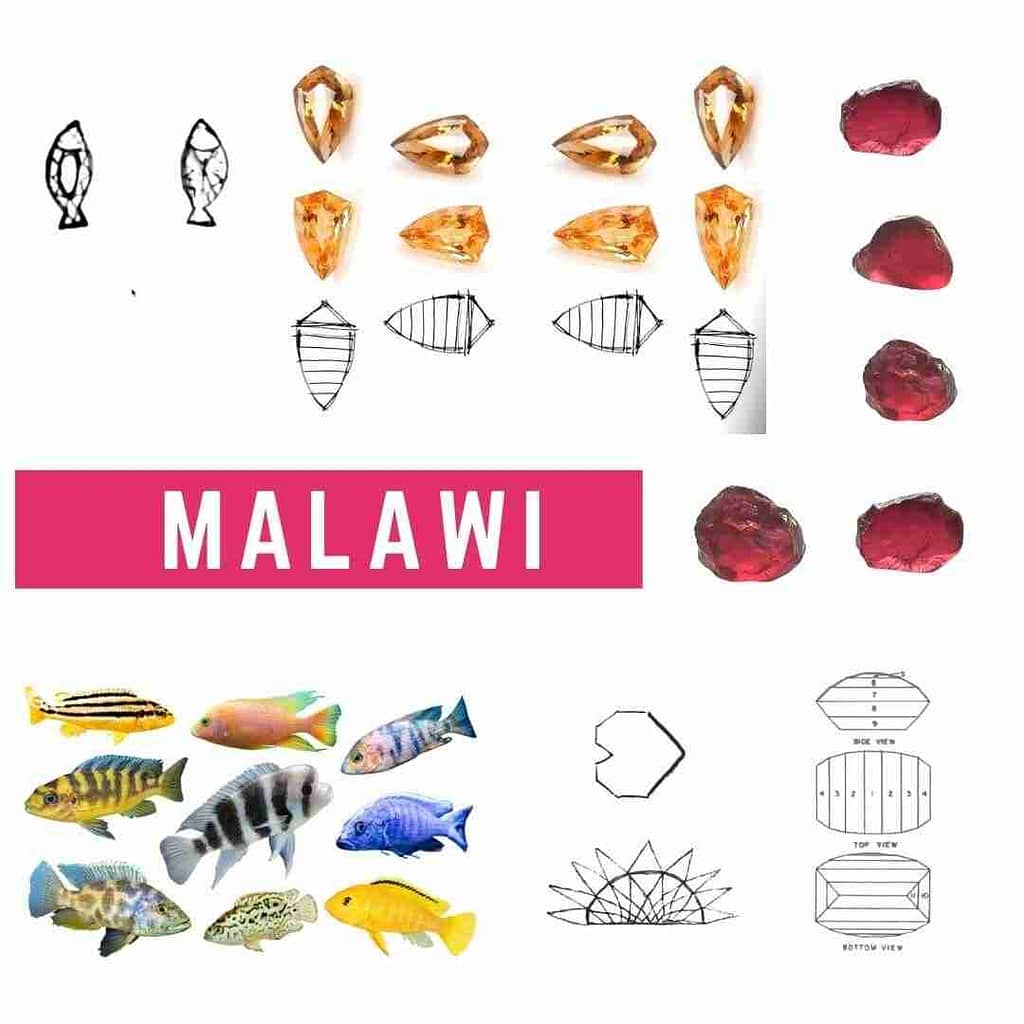 About the Malawi National Gemstone Cut©
Malawi's  National Gemstone Cut© is based on the spectacular Malawi cichlids, found in the great Lake Malawi. These beautiful colorful little fish come in as many vivid colors as Malawi gemstones. The cichlid's silhouette is reflected in the gem shape and the color variations are symbolized in the precisely scattered checker board facets.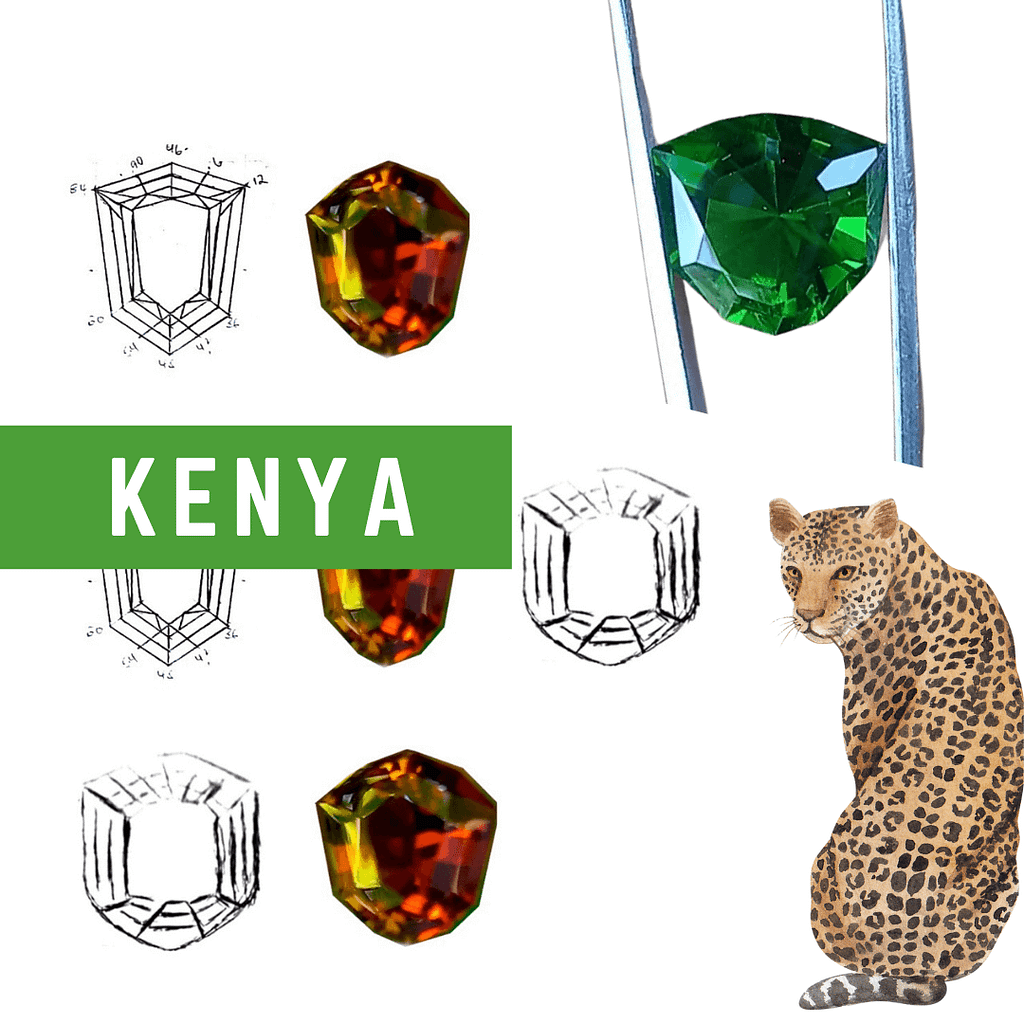 About the Kenya National Gemstone Cut©
The Kenya National Gemstone Cut©  is based on the Cheetah as a symbol of speed and beauty. The Kenyan gem design team collaboratively wanted to emphasize that Kenya was known for speed through its famous runners who dominate as olympic gold medal winners to the elegant cheetahs that run free in the savannah. The cheetah head is reflected in multiple facets across the gemstone design.