Virtu CRAFT Mine Site Standards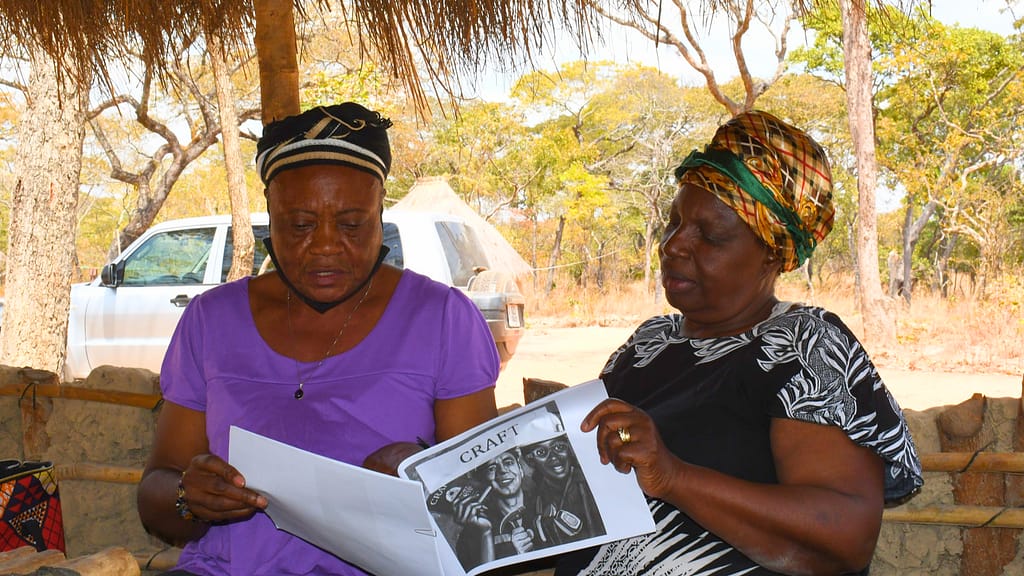 Virtu Gem implemented CRAFT Code training in eight gemstone mines. CRAFT is an open source tool that encourages and supports and responsible mineral supply chains. We developed Virtu CRAFT incorporating appropriate, and widely accepted expectations for mines standards and initiating a path for progressive improvements in environmental and social practices. Virtu CRAFT held true to the open source direction while building in an emphasis of gender equity at mine sites.  We worked with eight mines: in Zambia, a woman owned Emerald mine, a woman owned Amethyst mine, a woman owned Aquamarine mine and a Blue Tourmaline mine. In Malawi we worked with an Aquamarine mine and a Rhodolite mine with women miners owned by a local couple. In Kenya we worked with a Green Tourmaline mine the daughter in the family is taking over the family business of mining and a Tsavorite mine.
We learned so much through our CRAFT meetings, how many miners were good stewarts of the land where they mined. How women leaders like Mine owner Mary Anne had broken down myths against women being bad luck in mines and proven herself as a miner, and teaching the other mine owners in CRAFT meeting how to increase their employment of women at the mine site.  Environmental plans were formulated at all of the mines, with thought given to protection of trees and water.  Safety and labour was discussed in all areas of the mine site. When the CRAFT workshops were finished all of the mines held lunch celebrations where all workers attended, discussed their learnings and posted safety and environment signs. 
Inventory was taken of safety equipment needs, and this is an easy way for buyers to participate in helping mines to achieve their goals. See the list of safety equipment needed at the mines here and make a tax deductible donation to help the listed mines reach their goals.